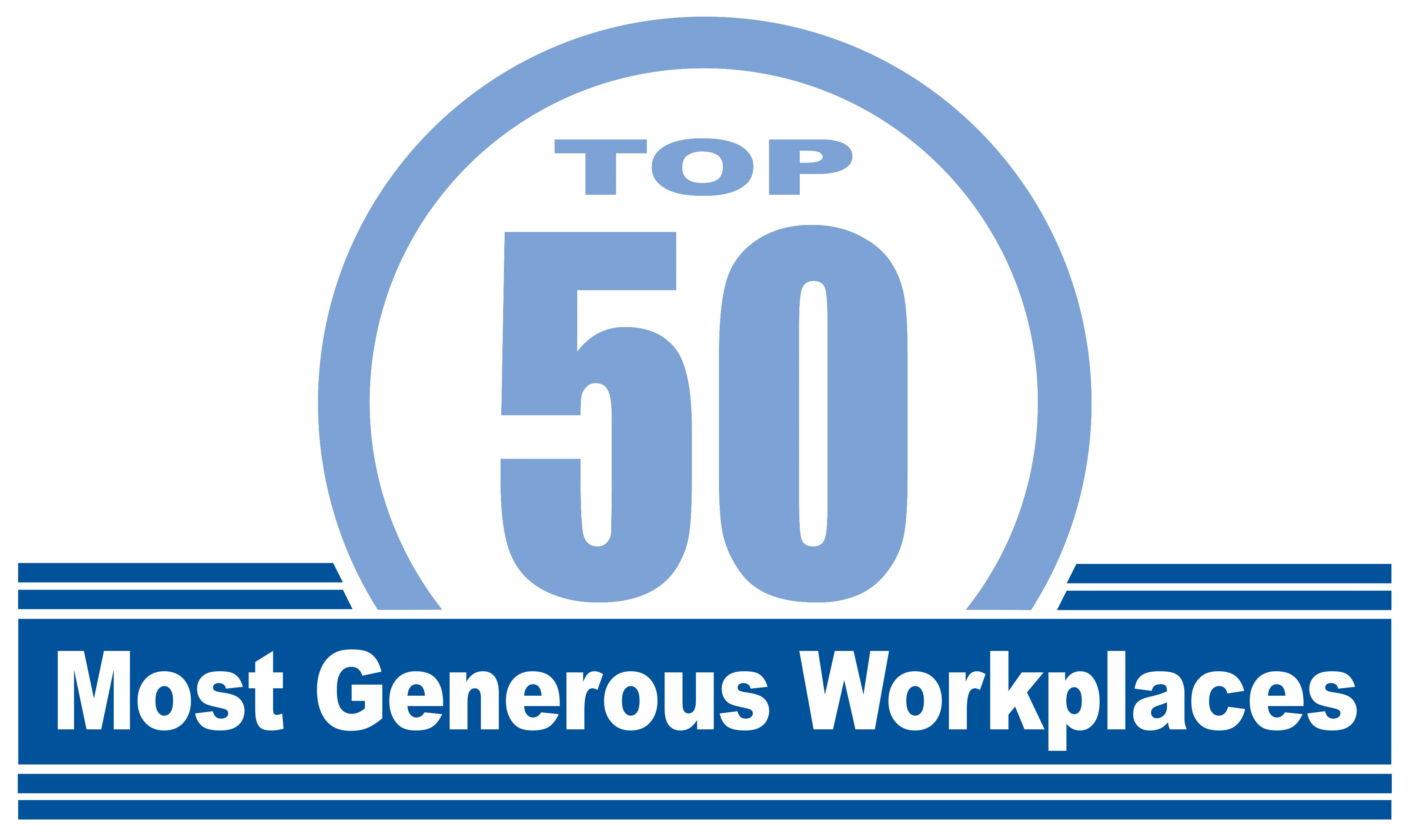 We recently unveiled the 2021-2022 50 Most Generous Workplaces in Central Georgia. The Top 50 list includes contributions from organizations and their employees to the United Way workforce campaign.
United Way of Central Georgia partners with more than 200 businesses every year. They serve as role models for corporate social responsibility, cultivating a culture of care among their employees. We would like to thank their employees for investing in comprehensive community-wide strategies that help fight poverty in Central Georgia.
They are also leading the way through employee involvement and volunteering. This enables them to make a positive impact on the lives of thousands in the communities we call home.
Top 50 Most Generous Workplaces of Central Georgia
1.      GEICO
2.      Publix Supermarkets
3.      Mercer University
4.      Bibb County School District
5.      Robins Financial Credit Union
6.      Houston County School District
7.      Cadence Bank
8.      Trucking Expert
9.      MetroPower
10.    Georgia Power
11.    YKK (U.S.A.) Inc.
12.    Piedmont Macon
13.    Bank Of America
14.    Houston Healthcare
15.    Perdue Foods
16.    Butler Automotive Group
17.    Houston County Board of Commissioners
18.    Macon-Bibb County Government
19.    United Way of Central Georgia
20.    Armstrong World Industries
21.    Macon Housing Authority
22.    Truist Financial Corporation
23.    L.E. Schwartz & Son
24.    Zachry Group
25.    Graphic Packaging International
26.    Irving Tissue
27.    Baldwin County Board of Education
28.    Raymond James Financial Services
29.    United Parcel Service
30.    Peach County Board of Education
31.    Synovus
32.    Midsouth Community Federal Credit Union
33.    Sheridan Construction
34.    James, Bates, Brannan, Groover, LLP
35.    Southern Trust Insurance Company
36.    Hall, Bloch, Garland & Meyer
37.    Southwest Research Institute
38.    Cascade Corporation
39.    Crisis Line & Safe House of Central
40.    Renasant Bank
41.    Exchange Bank
42.    Atlanta Gas Light Company
43.    Burgess Pigment Company
44.    Fickling & Company Inc
45.    Stratford Academy
46.    Twiggs County Public Schools
47.    Jones Cork, LLP
48.    Ricoh
49.    Jackson Automotive Group
50.    McNair, McLemore, Middlebrooks & Company