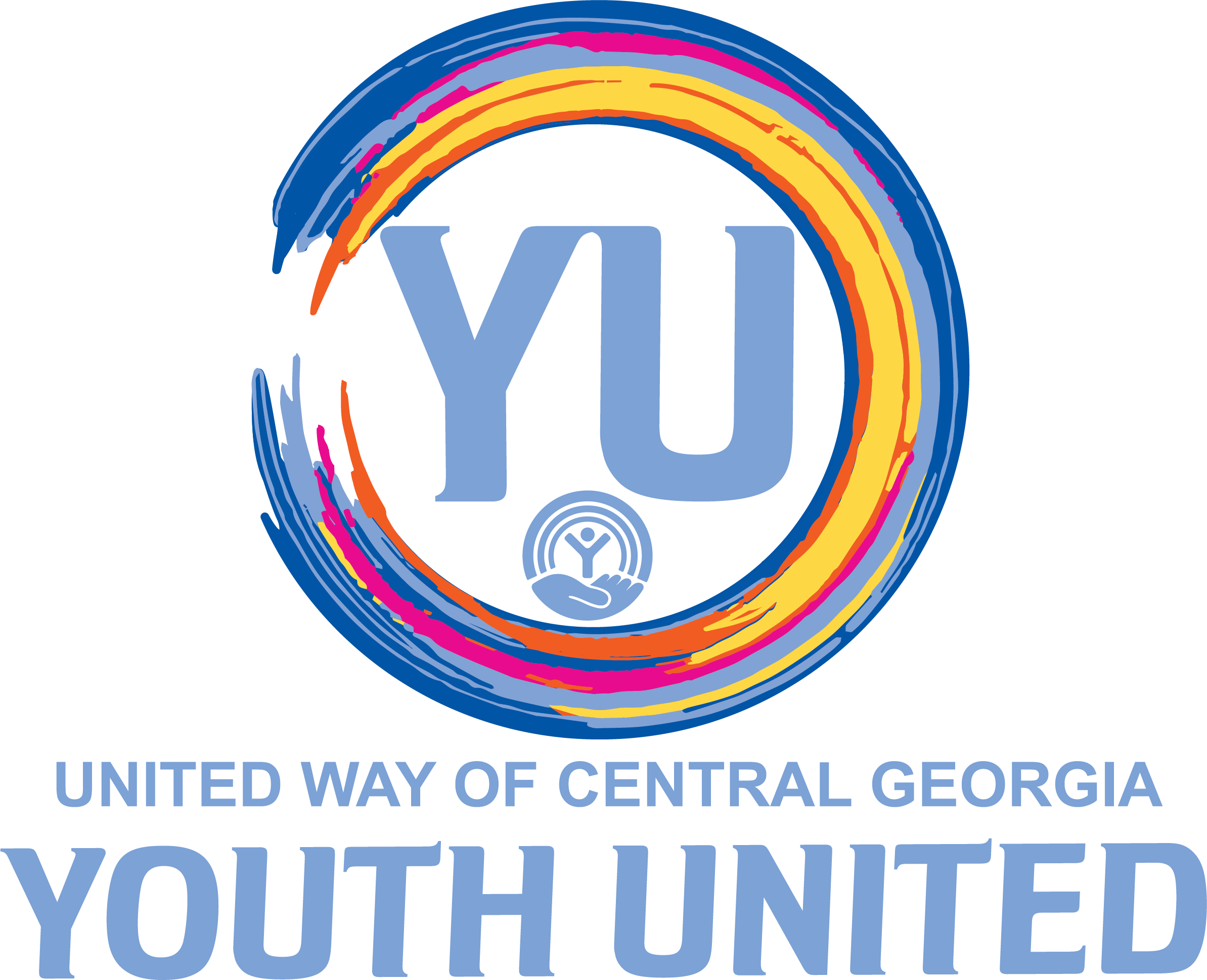 Youth United launched in 2021 as a pilot program of United Way of Central Georgia. The main focus of Youth United is engaging our community's youth with the ongoings of the community and helping them gain powerful leadership opportunities along the way. The students involved with Youth United will work hands-on with volunteer projects they help design, gain valuable leadership experience, and become more invested in our community's future.
Youth United Mission:
We empower youth with the training and tools necessary to make meaningful impact in their community through service.
Vision:
Through fostering the spirt of service in the youth of our community today, tomorrow we will create a lifelong generation of caring.
Involvement:
Youth United is a student-led council that offers juniors and seniors in the Central Georgia area who are interested in becoming more involved and engaged in their community a leadership development experience. They will receive training, participate in the community investment process, and lead their own service projects to connect students to volunteerism. Youth Council members attend monthly meetings and participate in and plan volunteer projects and events.
To find out more about Youth United or to learn how you (or your child) can get involved with a Youth United volunteer project, contact Brandi Rozier at BRozier@unitedwaycg.com or talk to the Youth United Council Member listed at your school below.
Council Members
| | | |
| --- | --- | --- |
| Name | Grade | School |
|   |   |   |
| Grayson Aldridge | 12th | John Milledge Academy |
| Hannah Kate Glover | 11th | John Milledge Academy |
|   |   |   |
| Walker Self | 12th | FPD |
| William West | 11th | FPD |
|   |   |   |
| Mallory Matthews | 12th | Windsor Academy |
| Toni Rogers | 11th | Windsor Academy |
|   |   |   |
| Cole Miller | 12th | Westfield School |
| Molly Kate Paris | 11th | Westfield School |
|   |   |   |
| Noah Johnson | 12th | Tatnall Square Academy |
|   |   |   |
| Varnika Guduri | 12th | Stratford Academy |
|   |   |   |
| Tucker McGhee | 11th | Covenant Academy |
|   |   |   |
| Cameron McKay | 11th | Howard High |
|   |   |   |
| Connor Wood | 12th | Rutland High |
|   |   |   |
| Tyler Terry | 12th | Northeast High |
| Jazmyn Revels | 11th | Northeast High |
|   |   |   |
| Kayla Harden | 12th | Southwest High |
|   |   |   |
| Christian Gray | 12th | Central High |
| Wilson Bridges | 11th | Central High |
|   |   |   |
| Alec Ortiz | 11th | Veterans High |
| Molly Brown | 11th | Veterans High |
|   |   |   |
| Kennedy McIntyre | 12th | Warner Robins High |
| Macie Coffee | 11th | Warner Robins High |
| Daniel Barber | 11th | Warner Robins High |
|   |   |   |
| Nicholas (Nick) Sapp | 12th | Northside High |
|   |   |   |
| Anna Newman | 12th | ACE |
| Charlie Gottschalk | 11th | ACE |
|   |   |   |
| Camilia Darrisaw | 12th | Baldwin High |
| Trinity Johnson | 11th | Baldwin High |
|   |   |   |
| Stephanie Barajas | 12th | Peach High |
| Tanner Brown | 11th | Peach High |